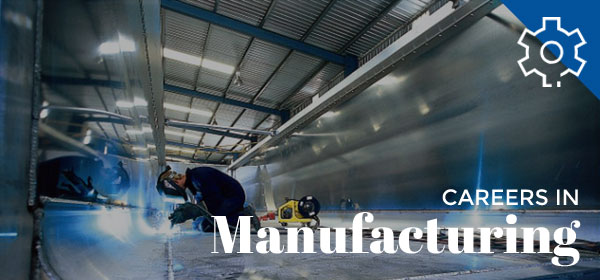 What is Manufacturing?
The manufacturing industry is responsible for transforming a range of materials into new products. It covers metals, fabricated metal, beverages, chemicals, furniture, food, textiles, petroleum, transport, plastics, minerals, paper, machinery, printing and wood.
---
Local Profile
Manufacturing in the Region is closely linked to its economic activity in agriculture, transport, automotive, construction and related industries. Food and beverage processing comprise a significant part of the Region's manufacturing industry. This includes packaging of premium fruit and vegetables, sun drying of grapes, nut processing, abattoirs and production of wine, vodka, olive oil, health foods and related goods. Several engineering businesses and generalist manufacturing activity occur in the Region too. This includes manufacturing of farm machinery, marine and road transport equipment, transportable homes, sheet metals, air conditioning, construction fabrication, specialised truck trailers, commercial doors, fibre reinforced plastics, palletised animal feed and storage containers.
---
Regional Outlook
Growth in horticulture, transport, automotive, construction and related industries is anticipated to flow into manufacturing industries in the Region. Forecast growth is anticipated to gain momentum in the latter half of the 2017 to 2020 period as benefits from growth in export demand, expansion of horticultural industries and planned infrastructure flow into the sector. This growth is reflected in planned developments, expansions and approvals in processing and power plants, wineries, almond cracking plants and abattoirs
---
Skills and Training
Training in manufacturing related roles currently account for 6% of total vocational training activity in the Region. Apprenticeships and training in the Certificate III in Engineering – Fabrication Trade are common pathways for boiler makers, welders, machinists, fitters and related roles in manufacturing. Training is not necessarily required for general process workers and packers if they demonstrate a positive attitude, work ethic, capacity to meet the physical requirements and necessary licences (e.g. forklift). However, training in the Certificate III in Warehousing Operations for instance can build broader knowledge in manufacturing for entry-level workers. Demand for training and required licences is likely to increase with forecast growth. Supervisors and middle managers may also exhibit greater demand for training and support in their role. Employers are increasingly seeking expertise in topics such as lean operations, improving processing efficiency, increasing workforce productivity and continuous improvement methodologies. This is important for middle managers, as well as entry level staff, particularly as local and global competition in manufacturing grows.
---