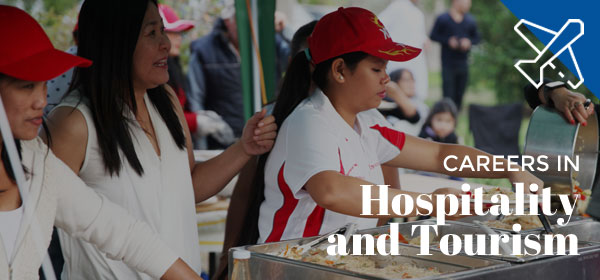 What is Hospitality and Tourism?
The hospitality industry is a broad category within the service industry that also includes the tourism industry.
---
Local Profile
The region's hospitality and tourism industries are diverse. Businesses range from many family owned cafes, restaurants and motels to larger hotels and tourism operators. The Region's environmental assets, cultural heritage, landscapes and various recreational activities including major regional events have also contributed to Region's growing visitor economy, which has flow-on effects to service industries in food and accommodation.
---
Regional Outlook
While forecast population growth is low, high growth in agribusiness and the visitor economy will contribute to growth in hospitality and tourism. This is reflected in several planned developments and investments, including funding to deliver the Next Stage Riverfront Development in Swan Hill.
---
Skills and Training
Vocational training will play an important role in addressing the reported skill shortages in the sector. In particular, demand for traineeships and training in the Certificate III in Commercial Cookery will increase to address the insufficient supply of locally skilled cooks and chefs. Skill sets in customer service and digital marketing will be increasingly important as businesses look to sustain their competitive advantage and connect with the customers.
Similarly, tourism industries will look for support for new entrants to develop tourism products that enrich the visitor experience as the visitor economy grows. Vocational training may also play a role in supporting small business owners and middle management at larger organisations that are looking to upskill. Competencies required include people management, financial management and planning.
---