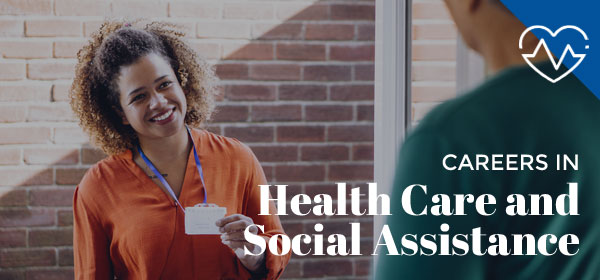 What is Health Care and Social Assistance?
The health care and social assistance industry offers a wide variety of services in helping and caring for all, predominately within a community services environment. Health care comprises both public sector and private sector operators. It includes all the services offered by hospitals, specialist medical services and many other allied health services, such as dental, optometry and ambulance services.
---
Local Profile
Healthcare and social assistance represents the largest workforce in the Region by industry (14%).
---
Regional Outlook
Transition to the NDIS and reforms in ageing will increase demand for aged care, disability support and mental health services across the Region. This represents the largest driver of growth for the sector. Region's ageing population and higher rates of obesity, chronic disease, disability and high-risk behaviours (e.g. smoking) relative to the Victorian population average will increase demand for services more broadly. Providers are also looking to increase service offerings for complex healthcare needs to reduce out-of-region transfers. Response to the Family Violence Royal Commission will also create demand for related support services and programs locally.
---
Skills and Training
VET will play a critical role in training the required future supply of aged-care workers, disability support workers and personal care workers through the Certificate III in Individual Support. Enrolled nurses, allied health assistants and other health service assistants will pursue the Diploma of Nursing, Certificate III in Allied Health Assistance and Certificate III in Health Service Assistance respectively. Competencies such as emotional intelligence, communication skills, manual handling, applying WH&S standards, infection control, following hygiene protocols and assisting with/administering medications will remain essential across various roles. In particular, employers will require carers and aides to be increasingly adaptable across different environments under the NDIS and demand-driven model. Workforce growth will also increase demand for team leaders, supervisors and managers with competencies in people management and leadership. In contrast, vocational training will be less relevant for domestic violence, child protection and related social work due to recent reforms.
---