Further Education and Training
We are fortunate in Australia that we have many options to undertake further education or training. In the Swan Hill region we have a number of places to undertake a range of both accredited and pre-accredited courses, along with opportunities to gain training to assist in the necessary work readiness and employability skills needed to take advantage of today's ever changing job market.
SuniTAFE
SuniTAFE is the largest post compulsory training facility in the Swan Hill region, providing a number of course options. Our region is set to grow significantly over the next decade, so it's important to choose an education that aligns with industry and employment growth. Industries such as Health and Community Services, Transport and Logistics, Horticulture and Agriculture and trades are in demand in our region and we're working with local employers to ensure our courses meet the needs of their prospective workforce. To explore your education and training options contact SuniTAFE on 1300 478 648 or visit https://www.sunitafe.edu.au/courses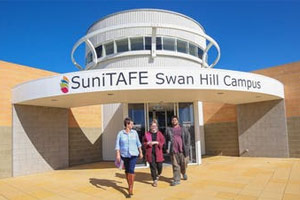 MurrayACE
Murray ACE is a Victorian Registered Training Organisation (RTO).
They are a part of the Learn Local network and provide nationally accredited qualifications as well as short courses and basic education. Their students come from all walks of life and Murray ACE welcome and celebrate diversity. Businesses, schools, jobseekers, individuals and groups know that Murray ACE provides quality training to the Swan Hill Regional Community.
Further information about their courses can be found by visiting http://macesh.vic.edu.au/courses.html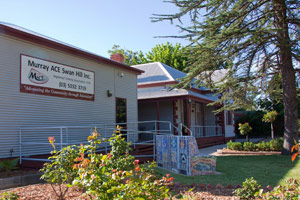 AXIS Employment
AXIS Employment provides high quality Disability Employment Services throughout Victoria and has an office right here in Swan Hill. Staff work with participants across multiple employment and pre-employment programs assisting in the development of an achievable plan to support individuals reach their goals. With a history of supporting local communities and strong relationships with many businesses, AXIS provides a range of opportunities for people with a disability to attain employment.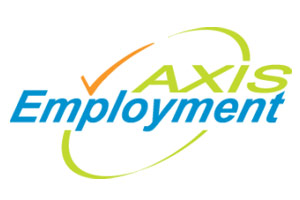 Eworks
Eworks support the unemployed and people with a disability within the local area to; develop a job plan, get job ready with the training and skills that match what local employers are looking for, identify any work or non-work related challenges you may face and help you achieve your employment goals with staff from many different cultural backgrounds, including Indigenous consultants and provide mentoring support in your first few months of employment. Further information can be found at https://www.eworks.org.au/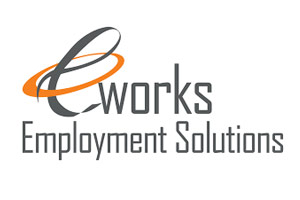 MADEC
MADEC offers a wide range of training options with a focus on providing skills development training that will lead to employment, or improved employment outcomes. MADEC offers around fifty nationally accredited qualifications and courses, plus a wide variety of short courses, both classroom based and online, for employment or leisure purposes. If you are planning a new career, further developing an existing employment pathway, building essential skills to find employment or just want to update your skills, MADEC can provide you with nationally accredited and recognised training to suit your needs.
Further information and the course guide providing details on the range of training courses which are offered flexibly, classroom based, external, online, as workshops or traineeships can be found at http://www.madec.edu.au/education-training/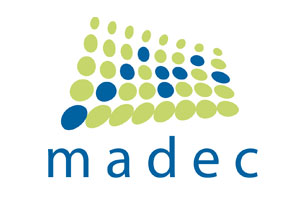 Murray Mallee Training Company Ltd
Murray Mallee Training Company Ltd (MMTC Ltd) is an innovative Group Training Company that plays a vital role in servicing industry and community needs through its wide range of employment and training services and programs.
Murray Mallee Training Company Ltd has been a Registered Training Organisation (RTO) since 1996, providing Nationally Accredited Training to Apprentices and Trainees. Qualifications ranging from Certificate II to IV are available for a diverse range of Business and Industry sectors. Further information can be found at http://www.mmtc.com.au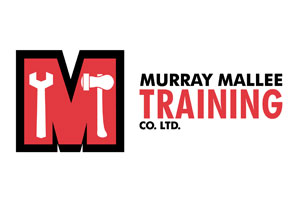 Swan Hill Neighbourhood House Inc
Swan Hill Neighbourhood House Inc is a not-for-profit organisation which was set up to provide services to the wider community through a variety of programs, activities and support, generally at low or no cost to participants.
Neighbourhood Houses aim to be accessible to all. They have a special atmosphere, and are welcoming, non-threatening places where anyone can come to meet new friends, get helpful information and learn new skills. Swan Hill Neighbourhood House aims to encourage personal growth, self help and the sharing of knowledge. In addition to its welcoming atmosphere it aims to support people with exploring options and a variety of pathways, often running short skill development workshops and activities in a non-threatening environment. Further information can be found at http://shnh98.weebly.com/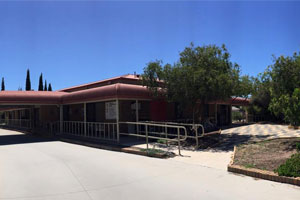 WDEA Works
As a not-for-profit, community based organisation, WDEA Works' aim has always been to provide a quality service to individuals in our community who will benefit the most from their assistance. By successfully helping their clients they are able to direct many of the benefits they receive back into the community through community grants and community funding programs and additional services.
WDEA Works has a range of programs that suit many people's varying requirements – from working with people of all ages to develop employment and life skills, to assistance in finding and maintaining employment in a range of settings, flowing through to day care services and healthy ageing programs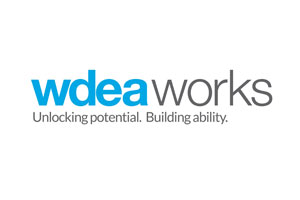 ---